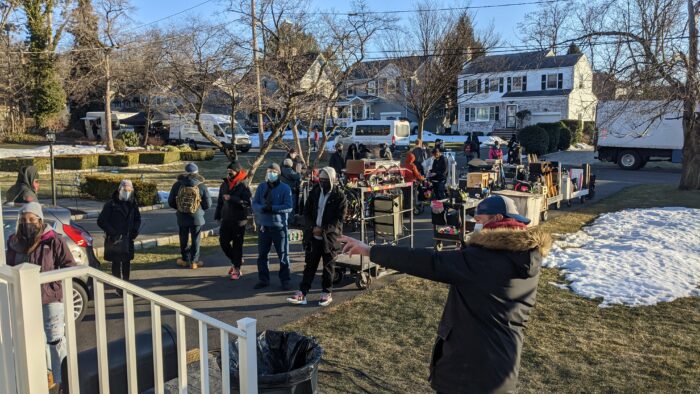 Set Production Assistant Pay
A lot of folks embarking in their film career have no idea what they might be paid starting out as a Set Production Assistant. There are a few answers to this question. Some of those answers you might not like at all, but it's the reality. Let's jump into the Set Production Assistant pay scale!
I want to start this out by saying that the Set Production Assistant position (or Office PA) is your entry level position into the film industry. This is where you start. A lot of people aren't sure where to actually start – The Set PA Position is your starting point.
Working for Free
You may have heard through the grapevine that you might start out working for free. I can say for me, that was the case. I jumped on to a feature film that was only shooting on the weekends while I was in college and I didn't get paid.
There are two things that this gig did for me. One was that it gave me something to put on my resume. The other thing it did for me was introduce me to other people in the film community that lead to other opportunities that ended up being paid.
What else was I going to do on a weekend right? Why not work on set to gain experience?!
Not all people work for free starting out. If you hit the jackpot you apply for a gig online, get hired, and it's a paid gig! For others it might take longer to finally get a paid gig.
It's different for everyone. 
I only worked 2 free gigs then I started getting paid jobs.
Hourly Pay for Set PA?
The pay structure for a Set PA is not hourly like regular jobs.
All Set PA gigs Indie (Independent Film) or Union are going to be paid based on a Day rate. Meaning it doesn't matter how many hours you work that day. It gets a bit more complicated when you work on a Union gig which we will get into later on in this post.
There are pros and cons to this.
Say you're getting Paid $150 for the day. If you work a 14 day that sucks, but if you're only there for about 5 hours than that's great!
I have never been paid an hourly rate on any the things I have worked, there might be a production somewhere out there that might do this – but as far as my experience goes I haven't been paid hourly.
Flat Rates
You could also encounter flat rates. This is what you'll be paid for the entirety of the project. You might work on a 6-day short film, or a 10-day web series. They'll pay you a certain amount that covers all the days, most likely to be paid at the end of a project once principal photography is wrapped.
This also means no overtime will be paid.
Productions do this to save money on wage. If you agree to the flat rate – you agree to the flat rate. If you know what I mean. You could ask about overtime after 12 hours, but they won't have it in the budget to pay overtime to the crew. And it is a "take it or leave it" type of deal.
The Independent Film World
When I say that I got a paid gig after doing two for free I'm not saying I got paid hundreds of dollars – because I most definitely did not.  My first paid gigs were $50 bucks a day.
Yep – $50!
I see that as being better than nothing. The roughly broke down to $4 an hour.
The one thing I want you to know about working in the Independent Film World is that the pay varies greatly! Anything from zero pay to a couple hundred a day. It all depends on how big the budget is, how big the project is, and how nice production wants to be to their Set Production Assistants – which I hope is very nice!
You could get paid cash at the end of the day. They might send you payment through Venmo, or Zelle. You might be written a personal check at the end of the week as well.
Sometimes an independent Film Project might use a payroll company to pay you – in this case they have to pay you the minimum wage of the city or state you are working in.
And even though this may seem like it's not worth it because of the rate you might be paid, but working on Indie sets is VERY beneficial to you and your film career. You can get to know the crew members better, you get to see more of each department and what they do, and you might help in so many more areas on set that you never could starting as an Additional Day Player PA on a Union Set.
Invoicing
This is something you can encounter time to time, I find that this happens more often on commercials, and music videos than narrative film projects. The producers will send you a deal memo and they say you are going to be paid a certain amount of dollars to be paid once your invoice is received in Net 3o or Net 60 and in some crazy cases Net 90! But you have to make sure to send them your invoice after the project is finished.
Net 30, 60, 90 is the amount of days they can take till you actually receive your payment.
This also happens when you move up into different departments, maybe you're a camera operator, or 1st Assistant Director it's not only when you're a Set Production Assistant.
I do not mess around with my invoices! I prepare my invoice as soon as I am signed on and send it in the night we wrap on the project.
If you have a little bit of anxiety and not sure how to invoice, Google sheets has an invoicing template that is super easy to use. Make sure your payment amount, dates worked, project title, both addresses of you and the production is on the invoice.
The Union World For Set PAs
The Union World is an entirely different beast when it comes to what you are paid as a Set Production Assistant. What I mean by union is that the crew working on that project is backed by their respective unions and are required to be paid a certain rate. There is no union for Set PAs, but what this means is that you are required to get paid the minimum wage of the state, or city you are working in.
I mentioned above how as a Set Production Assistant you are going to get paid based on a day rate. For Union it is slightly different, you are on a day rate, but will receive overtime.
For example in NYC the minimum wage is $15 and hour.
***Unless you work for NBCUniversal (which is a bunch of films and TV shows) they have decided that they wont pay anyone less than $17.25/hr that works for them. And that definitely includes Set PAs.
Your Day rate would be $210.
How we get to that $210 is the first 8 hours is going to be at $15 an hour. But a regular filming day is based on 12 hours. So, after 8 hours you are paid overtime at $22.50
12 Hour Work Day:
8 hrs x $15.00 = $120.00
4 hrs x $22.50 = $90
$90 + $120 = $210
Let me also tell you that if you work more than 12 hours, which is most likely the case for a Set PA, every hour would be at the $22.50/hr rate because it's after your initial 8 hours.  Maybe you might work a 16 hour day that will get you $300 for the day in gross income.
16 Hour Work Day:
8 hrs x $15.00 = $120.00
8 hrs x $22.50 = $180
$120 + $180 = $300
You can really rake in some serious hours on a Union set. I've have repeatedly worked in the range of 70 – 80 hours a week working Monday to Friday on set.
If I worked 75 hours that week I grossed over $1,000. That's nothing to sneeze at.
A Week's Pay:
40 hours x $15.00 = $600
35 hours x $22.50 = $787.50
$600 + $787.50 = $1,387
But also don't forget the taxes that will be taken out of course. If you're working in NYC, or LA the Set Production Assistant pay is livable if you're getting work everyday – now that is a different challenge for a different post.
Minimum Wages Around the US
New York: 
NYC – $15.00
The rest of the state – $14.20 (with the gradual increase to $15.00)
New Jersey:
The Rest of the State – $14.13
California:
Los Angeles – $16.78 (26 or more employees)
The rest of the State – $15.50 (26 or more employees)
Illinois:
Chicago – $15.40 (21 or more employees)
The rest of the State – $13.00
Georgia: 
Atlanta – $7.25
The rest of the State – $7.25
New Mexico:
Albuquerque – $12.00
The rest of the State – $12.00
When based on the minimum wage the Set Production Assistant pay can very greatly all over the country. Sometimes production might pay you more than minimum wage, but expect to be paid minimum wage or less (indie) in most cases. All of these minimum wages are up to date from when this post was published.
Let me know if you have any questions about the Set Production Assistant pay scale in the comments! Happy to answer any questions.
Updated: 04/03/2023