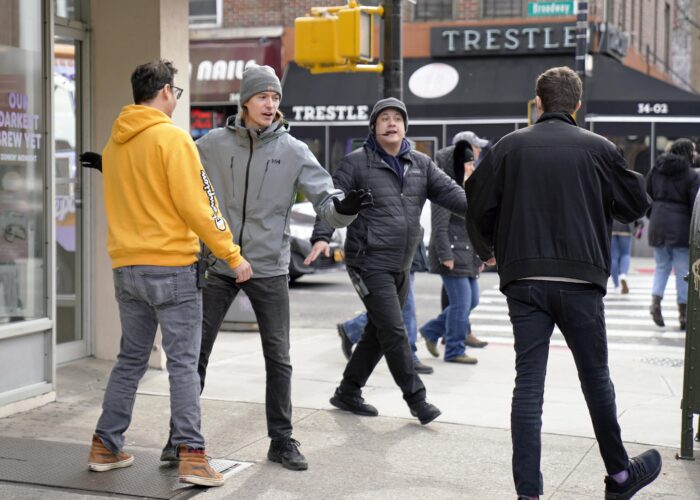 What is a Set Production Assistant? 
I know you hear or read about this a lot – that in order to start your film career you MUST be a Set Production Assistant, but what is a Set Production Assistant? What do they do, and what can you expect as a Set Production Assistant?
Being a Set Production Assistant (PA) is an entry-level position in the film and television industry. Set PAs are responsible for a wide range of tasks on set, including setting up and cleaning up equipment, running errands, distributing call sheets and production reports, managing crowds, and assisting with various administrative tasks. And the levels of all of these tasks can vary depending on what kind of set you are on, and if you're in the production office or working on set.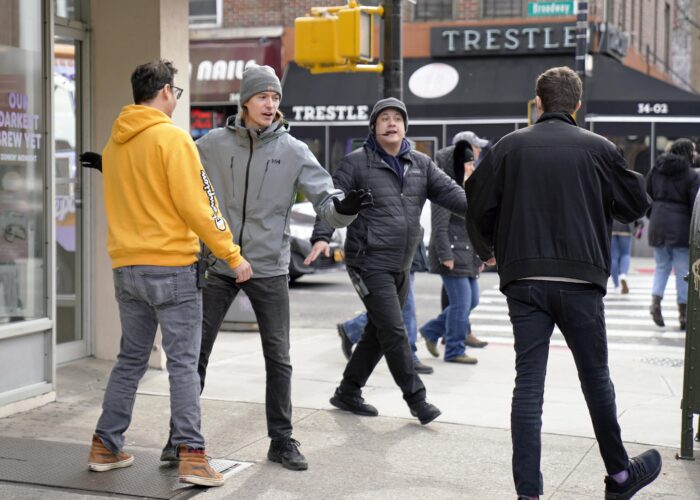 In general, Set PAs are the support staff on set, helping to ensure the smooth operation of a production by handling various tasks and supporting the rest of the crew. They work under the guidance of the Assistant Director (AD) team and other production staff, and are often the first point of contact for visitors or members of the public who arrive on set.
Union Film Sets vs Indie Film Sets
Some of the tasks a Set Production Assistant can do on an independent film set will not be allowed on a union film set. Some tasks include:
Moving Equipment – If it belongs to a union department DO NOT TOUCH their gear. Don't move it, always have the camera folks move camera gear, or the Electrical department movie cables and lights.
Driving – You're not normally going to be driving anybody or anything anywhere. That responsibility is there for the Transportation Department, unless you are a costumes shopper in the Wardrobe department, or doing a personal run for an AD for any reason.
Setting up props – this is a big one that happens on independent film sets, which is specifically the responsibility of the Props department.
Setting up crafty – you could def find yourself setting this up on a short film, but not on a big budget set, there is a whole department that would be handling this.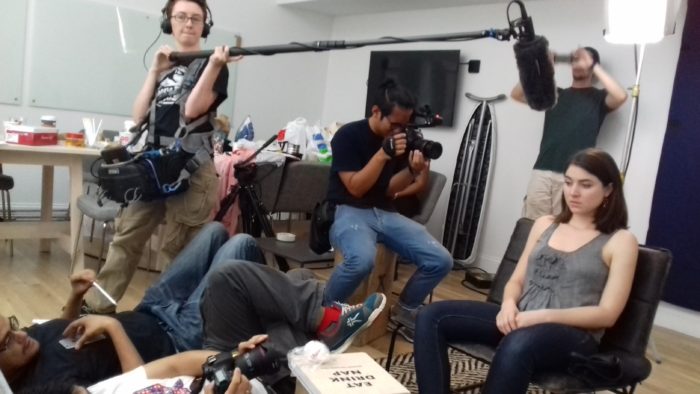 Common Tasks for Set Production Assistants on a Union Set
Check in Background, make sure they go through Hair, Make-up, and Wardrobe. Getting them to set, or assist the AD set Background in
Grabbing breakfast and lunch for Cast, Producers, Directors, ADs, and Director of Photography
Lock-ups/Lockdowns or making sure no one walks into the shot, or makes noise to ruin sound.
Distributing Callsheets/Sides/other paperwork that comes from the office to the crew
Assist Actors in where they need to go. (To Set, their trailer or green room, Hair, Make-up, Wardrobe, Sound Department to get their mic/getting their "wire")
Coffee runs to either crafty, catering or a coffee shop
Gaffing Vans – making sure crew members go to the right place
Collect out times from the crew after the set day wraps
Echo what (repeat) the 1st AD or the 2nd 2nd AD says on the walkie (rolls, cuts, safety meetings, etc.) Basically make sure the crew know what is happening on set throughout the day.
Distributing walkies, and hot bricks (walkie battery) to the crew
Pointing the crew in the right direction: getting to set or to lunch, or during company moves, and push moves
Making sure the cast, background, and crew all have water, sunscreen, or shelter from the elements as best as possible
Prep, and fill out the production report (usually done by an Assistant Director in most areas in the US)
Train new Set PAs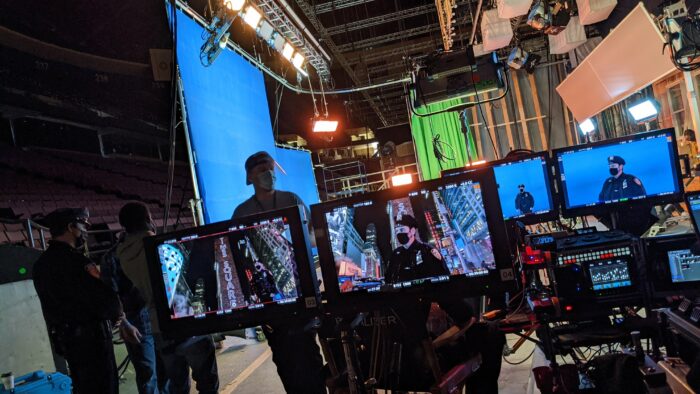 Set PAs are also responsible for ensuring that everyone on set is safe. And that all safety regulations and protocols are followed. In addition to working on set, Set PAs may also be required to work on the production stage, or on location. Set Production Assistants will be required to work long hours and/or irregular schedules. The role of a Set Production Assistant is a vital part of the film and television production process. It is most often a stepping stone to more advanced positions within the film industry.
What to become a Set Production Assistant? Take the Beyond Film School Set PA Training!