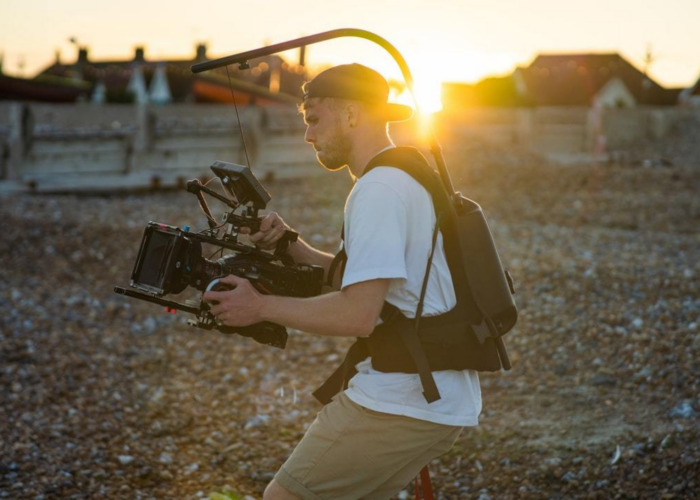 8 Ways on How to Get Film Jobs!
I will be the first to tell you that getting into film felt nearly impossible. How do you get on those big sets, famous movies, and fun TV shows? I didn't have any contacts in the film industry when I first started. No producer aunt, or distant director cousin to help me get my start. I know the struggle and the pain involved with getting those first couple of film gigs to get the ball rolling. This is how to get film jobs, and this is used over and over again by seasoned veterans working in film. I used these ways myself to keep my film career going.
Your Contacts
Your contacts are going to be the top way on how to get film jobs throughout your career. Now, I know what you're thinking – "I have not contacts if I'm just starting." And you're right. You need to get yourself around those people who work in film. and how do you do that?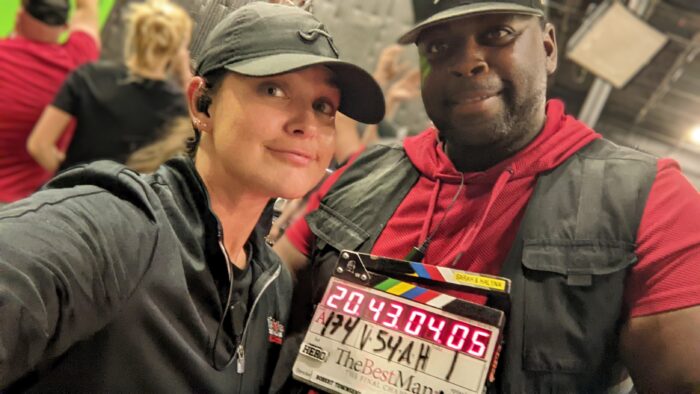 Facebook Groups
You need to build your circle. You need to build your network. This is where you gotta get bold. You have to have the audacity and fearlessness. You have to be definitely brave enough to put yourself out there. Get outside your comfort zone, get into those Facebook groups, apply to posts.
Open Facebook.
Go to the Search Bar.
Type in: (your city) film production jobs
Select: Groups
And a bunch of groups will pop up.
Put yourself out there. Don't be afraid to apply to jobs that you think may be out of your reach once you're in these groups, definitely just go for it.
Some folks aren't down with Facebook anymore, but it's still alive and well. I've gotten so many jobs from Facebook groups more than any other thing on this list, outside of my own contacts that I've collected over the years.
There are going to be several different types of productions posts that will be looking for folks, and at different budget levels. And of course it'll have those short films where they pay you with food, and credit. But if it's a one day shoot on the weekend why not do it if you have zero contacts and experience? You have nothing to lose.
Film Hiring Apps
If you want to avoid websites, and facebooks, and just want to do things through an app – you can! these two apps are the top apps for film productions hiring. Where you can get hired, and hire folks if you need people.
I definitely recommend both of them. I haven't had any need for them, but also like I am not a fan of using another app. Full disclosure I don't really care for using apps when it comes to finding film jobs. Mainly because I mainly get 95% of my films jobs through my contacts, but it definitely works for a ton of people.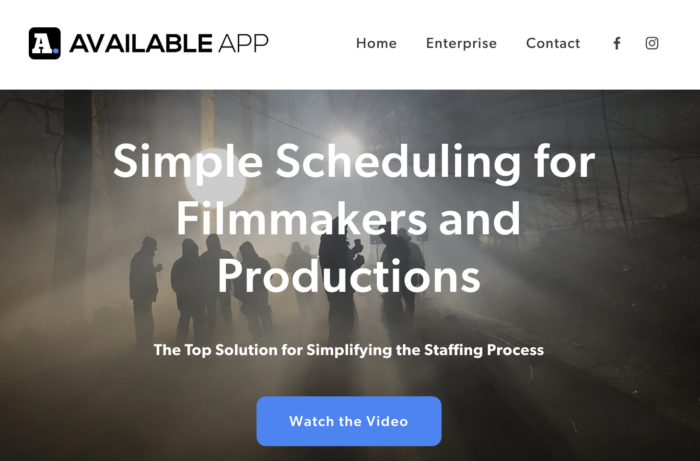 Networking Events
Networking can be a lot of different things. Yes – It can be that random event you saw on Eventbrite where you are in a room full of people you don't know, but it can also be that screening of a movie that you worked on, or going out after wrap for drinks with the crew.
When you talk to someone you do not know or you are with a friend and they introduce you to their friends, that is expanding your circle and that is networking. It happens everywhere.
When you go to screenings you get to reinforce the relationship you had with people on set that you really liked. Remember screenings happen sometimes years after production shoots that movie. Remember out of sight-out of mind. It's very, very, very true. If you're not at the front of their mind, how are they gonna hire you? How are they gonna remember you to hire you? So when you go to these types of things, you're making them remember you.
If you're a bit of an introvert like me, and have a bit of social anxiety – push through – do the uncomfortable thing. Go to networking events, and just introduce yourself to people. I get nervous all the time, but after the night or event is done I'm proud of myself and happy I had great conversations.
Workshops/Trainings
With workshops and trainings these also serve as a way of networking – essentially those people in the training become your first circle of film friends. While you're learning about something in film you're surrounded by like minded people. Don't assume that everyone in that workshop or training is on the same level as you. People continue their education at different stages in their life.
This could be Set PA Trainings, or camera workshops, directing workshops, virtual meetings, talks or webinars, writers round tables. There's so many things out there where your first mission is to learn something or expand your craft, but then you meet great people who unexpectedly might hire you or know someone that needs someone like you. You never know.
Also you might hit it off with someone in your class, then they might be booked, but they get another gig – then they give your info to that person wanting to hire. Jobs and opportunities come from everywhere.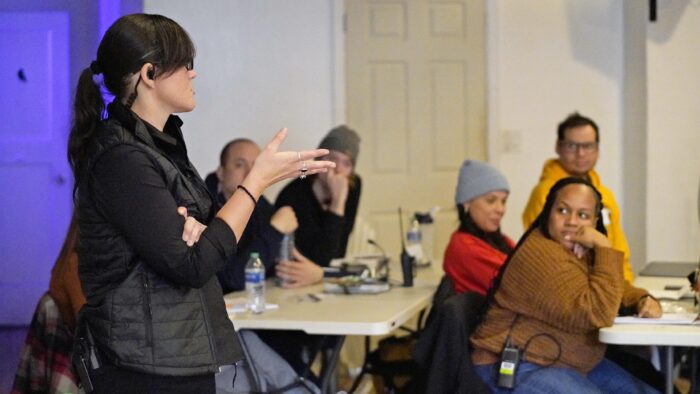 Your Friends Short Film
This definitely does work. You might not be paid, and you might lose some sleep – but it could lead to bigger places you had no idea it could.
Offering free time on a friend's short film is, first of all, helpful to your friends endeavors and they could help you out one day as pay back, but also you'll also meet more people you didn't know.
That keeps coming up because it's all about meeting people. The more people you meet the more you can learn from them, and they might hire you! They might be bigger players, they may know bigger people. You have no idea.
People always discredit short films and I don't know why. It's all about making connections in a low stakes environment where you can learn a ton. You'll gain experience on set, and be okay making a mistake.
If you have a weekend to spare – why not right?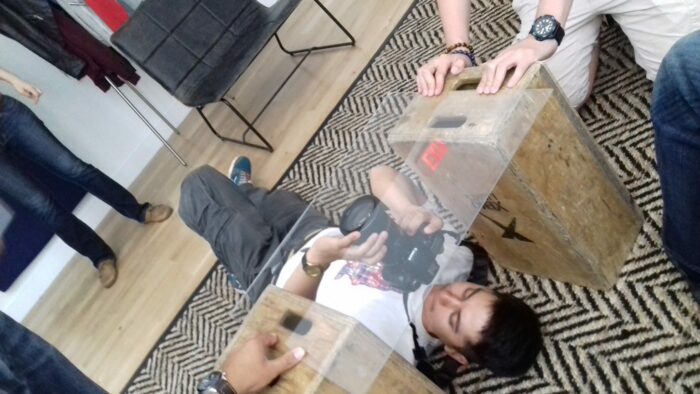 Film Job Websites
This is very low on the list for me.
There are a lot of film job websites, and this is absolutely a way on how to get film jobs. Some charge you a subscription, and yes I am so against that, and some don't charge. There are people out there that can justify the cost for certain subscriptions. To each their own. If you it works for you, do it.
Apply to jobs you want, the jobs you think you can get, and even the jobs you think you can't. Take a risk, and if you're interested in that job and think it fits you – apply. Sometimes people will take a chance on someone that has a great personality and wants to learn because they can mould them. Likability is certainly underrated.
Here are a few film job websites:
I encourage you to Google "film job websites" because new sites are created all the time.
Emailing/Direct Messaging
Emailing and direct messaging people you want to become is a good way to get advice, and that will start it all for you and that's exactly how it happened for me. Trust me, I know this one is scary for a lot of people. I had nothing to lose when I was just starting out, so I emailed and messaged everyone I could.
Check out my story here:
I emailed hundreds of people for that one tiny lead that started my career and where I am now. Contact people who work in film. Contact people who you want to become one day ask them how they did it, how did they get to where they are now?
Are you scared? why? The worst that can happen is they ignore you or say stop contacting me. Take the "L", and move on to the next person. You have nothing to lose. Keep reaching out to all kinds of people. And when you reach out don't ask for a job because your request, and heart is in the wrong place. I know you're hungry for a job, but if you're playing the long game it's about your career, the craft, the love of filmmaking, and being part of this community. And in time someone will reach out to you for advice, and then you can give back to the community.
Be yourself when you're reaching out, be authentic. Also being personable goes a long way when messaging people.
Ask yourself:  Why do you want their opinion? Why do you want their advice? What are you trying to get?
Do not be afraid to email people.
Sign up here